Is your business in need of an enterprise CRM solution? Unsure of what differentiates it from a small business solution?
When you're searching for suitable Customer Relationship Management (CRM) software for your enterprise, it can be difficult to compare all the suitable options on the market to find which system best meets the key requirements and scale of your business.
This guide covers everything you need to know about enterprise CRM to make the best-informed decision possible on your next CRM solution.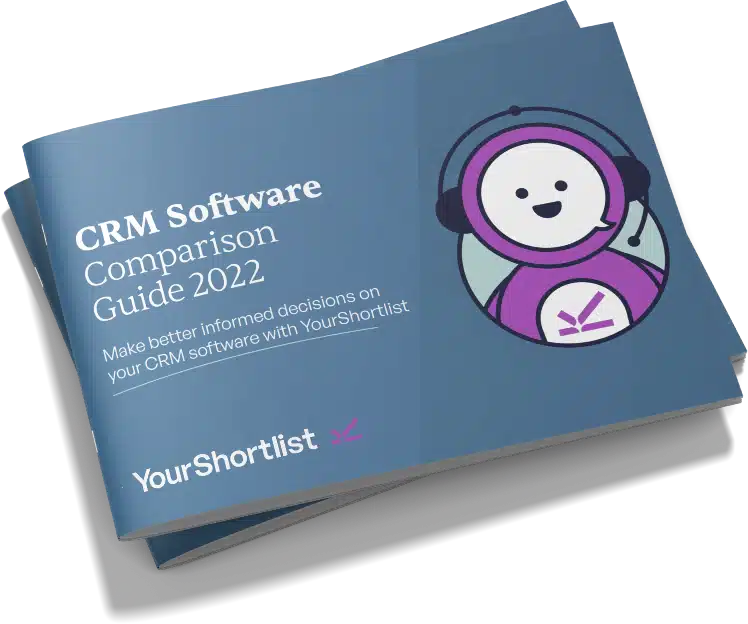 Download Your Free CRM Comparison Guide
Introduction to CRM
Fundamentally, CRM is about providing you with insights into how your company interacts with prospects, leads, and customers and applies to customer service, marketing, and sales departments in many industries, from retail and hospitality to technology and manufacturing.
It enables you to close sales quicker, address customer feedback, and enhance brand loyalty, integrating with other project management and business management systems to support overall business growth. We have a thorough introduction to CRM right here if you'd like to learn more.
With so many CRM providers, systems, and features to be aware of, it can be challenging for technology buyers to make a quick decision on the right solution for their business, or even to decide if investing in CRM is the right decision to begin with.
Does Everyone Need CRM Software?
At YourShortlist, we believe that all types of companies can benefit from using CRM to maintain their customer relationships.
We've seen steady growth ourselves after implementing CRM to better manage our Member and Partner databases.
CRM is applicable across a variety of organisations, from local businesses to international franchises.
A CRM system will not only enable you to increase customer satisfaction but also increase your sales and manage your revenue with more ease.
However, not everyone will benefit from implementing an enterprise-level CRM system and may instead find more benefit from a solution designed for Small-to-Medium Businesses (SMBs).
CRM Solutions for SMBs
Several CRM solutions have become increasingly popular amongst SMBs over the past few years, mainly due to their low costs and cloud-based deployment models.
As a result, there are plenty of solutions on the market that are targeted especially towards smaller companies.
Typically for SMBs, we find that most customer interactions are done by the in-house sales and marketing teams. Therefore, the smaller CRM vendors tend to focus on the needs of the sales team, adding features such as calendars, contact management, and email marketing.
Smaller CRM solutions tend to be available at a monthly per-user rate, thereby allowing the customer to add more people to the contract as they're scaling. You can also find the so-called 'freemium' versions but beware of the hidden costs – certain vendors require additional fees for implementation or data migration.
What is Enterprise CRM?
Essentially, an enterprise CRM is a more complete CRM solution designed for larger or more rapid growth companies.
There are quite a few differences between enterprise CRM systems and their smaller-scale counterparts. Most of these directly address the complexity of running a larger organisation compared to a smaller one.
An enterprise CRM is tailored to larger companies with more robust needs. These organisations often have multiple departments and teams, all of them which are relying on instant access to the data kept in your CRM. When used correctly, enterprise CRM allows for a higher level of automation, such as logging customer interactions, or solving supply chain challenges.
It will also coordinate the processes that impact sales, and it will increase collaboration and information sharing among all the employees that work with clients – not only sales and marketing, but also your accounting team, help desk, and customer service department.
In short, an enterprise solution will consolidate customer data in an organised way, helping everybody to manage the sales process more efficiently.
However, an enterprise CRM will be substantially more expensive than a standard CRM.
For many organisations, the price can be fully justified. Most of the cost can be attributed to the time and people power it takes to customise the solution to your exact needs and requirements, and then deploy it throughout your company.
This means that your CRM will streamline tasks and workflows to save you both time and resources in the process. The higher cost can also include more robust support, meaning that your vendor will always have someone to help you through implementation, training, or any issues you may encounter.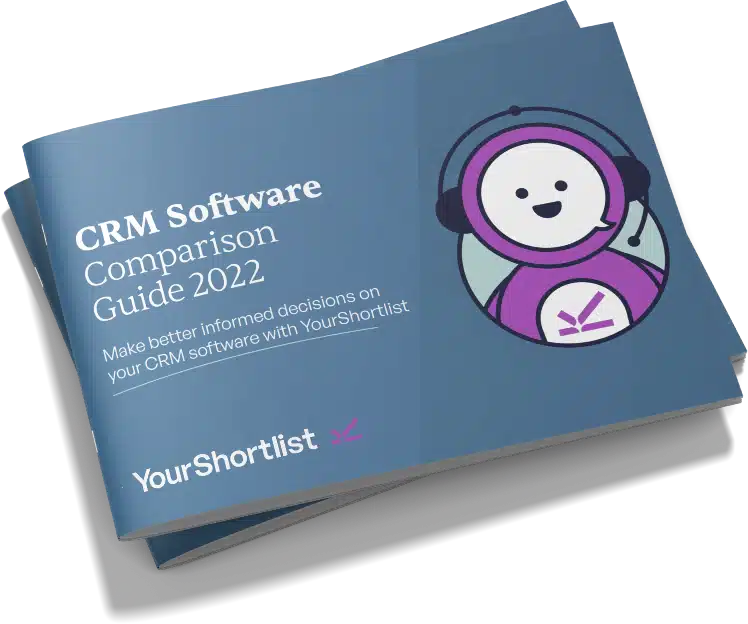 Download Your Free CRM Comparison Guide
Do I Need an SMB CRM or an Enterprise CRM?
Deciding which solution to purchase depends solely on the size of your company and your vision for the near future.
For SMBs, a standard CRM solution will arguably be the best choice. With a lower price point, it's a good option for increasing sales in a smaller organisation.
If on the other hand, you have multiple departments that deal directly with your customers, then it's imperative that your various teams all work from the same information, so a more expensive enterprise CRM solution will be the optimal solution in the long term.
Enterprise CRM Procurement Made Easy
As a key decision-maker, you'll have to do your research before choosing the best enterprise CRM solution for your business.
At YourShortlist, our goal is to make technology procurement simple, transparent, and cost-effective by matching businesses with the right software providers.
We're all about helping our members understand, choose, and implement the solutions that will facilitate successful growth. We manage a diverse database of over 2400 software Partners providing solutions in CRM, cyber security, cloud migration, HR, and more.
If you're searching for the best enterprise CRM system for your business, discuss your requirements with a member of our team and begin the journey today towards a free, no-obligation shortlist tailored to your business.
Speak to a member of the YourShortlist team about creating your shortlist of providers.